Date
Saturday, 19 Aug 2017 9:15 AM
Venue
Level 3, Lecture Theatre, The Design Hub, RMIT University
Supported By:
Starting or growing your business can be daunting most of the time. 
This  SATURDAY we will help you learn business strategies and principles to avoid the road to business failure. Our main goal is for you to have a clear, lasting and effective business vision — so you'll know where to go and how you will achieve it. 
REGISTER VIA THIS LINK TO EVENTBRITE
During the morning, #BeenThereDoneThat Entrepreneurs: Silicon Valley Experts, Venture Capitalists, Coaches and Business Owners will train you on:
Securing venture capital funding and getting your business ready to ask for $$
*How to get free publicity!
*The Spiritual side of entrepreneurship
*Creative business innovation
*Mindset mastery
This event is a great opportunity to network with brilliant business owners, enthusiasts & venture capitalists!
Who knows..Perhaps you'll even find your new business partner… or a new friend?
During the afternoon, there will be two additional trainings PLUS you can join the debate and let your voice be heard! The debate will include the entrepreneurs taking part of the topic "Can Entrepreneurship Be Taught?" No punching bags ..we hope 😉
We will have 3 business owners on one side and 3 on the other taking a stance …and then you will vote TO WIN A PRIZE 🙂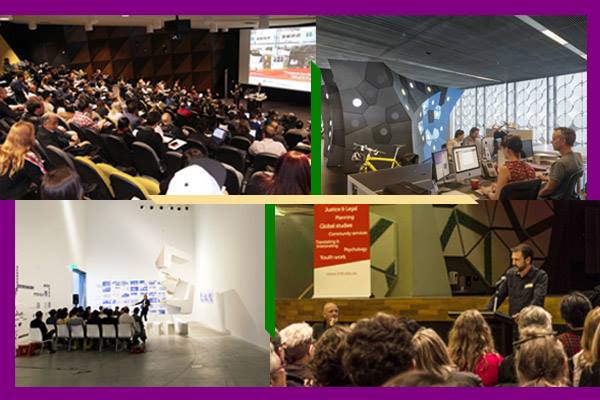 6 REASONS WHY YOU SHOULD BE PART OF IT
Whether you are a Student, Small Business Owner, Start-up or Just Have a Passion For Business, You'll Discover Business Hacks and be Motivated with Inspiring Real Life Entrepreneur Stories, Advice And Fail Proof Takeaways
At our debate summit:
Learn and be inspired from the brightest and smartest business experts in Australia
Know how to effectively shift your thoughts towards your personal life and keep the business in your control instead of it overpowering you every day.
Discover how to overcome the Fear of Failure By Understanding Self Sabotage
Master New Strategies and Tactics That You Can Practically Execute to Experience a Stress-Free Professional Life.
GET FREE PUBLICITY by hearing from Prize Pig's owner who will teach you the strategies o how to do it for FREE !!! Hear from the business owner and use the platform right away for your business.
Get a chance to win exciting prizes!
FYI: Doors open from 8:30am, and the conference will kick off at 9:15am sharp 🙂
TRAINERS/PANELISTS:
Liz Volpe – Director of Zest Possibilities | Co-Founder of The League of Extraordinary Women | Founder of Project Gen Z
Andrew Morello – First Australian Apprentice Winner | Founder and CEO of Morello Partners
Amanda Westphal – Founder at Prize Pig
Tania Sasik – Founder of InspaLink
Miriam Clappis – Founder and Director of Flinders Accounting Bookkeeping
Mihir Thacker – Director of Mihir Thaker Coaching and Consulting
Tim Krotiris – Founder of Philotimo Global | Director of Social Media Servants
Dom McKenna – Co-Founder of the Entrepreneur Club | Director of MDJ Investments
Michael Ziada – Out-Position, Director – Category Design Ecosystem Australia
Julian Van Der Waal – Executive Director of Spartan Alliance | Managing Director of White Rhino Promotions
Alex Tripod – Life Coach & Mindset Strategist
FYI: Doors open from 8:30am, and the conference will kick off at 9:15am sharp 🙂
PARKING  
Parking is available at nearby Melbourne Central and other street parking.
LOCATION 
RMIT Design Hub, Building 100, Level 3, Room 1